---
Richard Kernagis, DMD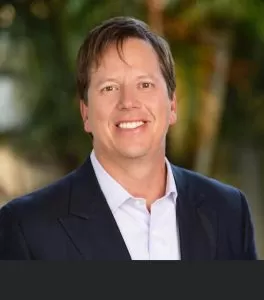 Dr. Kernagis initially began his undergraduate studies in engineering at the University of Florida as he loves working with his hands and being creative. After spending time with a family mentor who was a dentist, he discovered that he could also fulfill his passion for helping people through dentistry. While attending college, he met his future wife, Dr. Jennifer Wynn Kernagis, who was from the Tampa Bay area. Upon graduation, they settled in Tampa and began their careers and family.
Dr. Kernagis graduated in 1999 from the University of Florida College of Dentistry. He has completed continuing education courses in orthodontics, Invisalign, sleep apnea treatment, TMJ (jaw pain) therapy & dental implants. He has also taken extensive courses in cosmetic dentistry and facial aesthetics with an emphasis on Digital Smile Designs and IV Sedation. As a leading dentist in Tampa, FL, Dr. Richard Kernagis is a member of the American Dental Association, the American Academy of Cosmetic Dentistry, the Psi Omega Dental Fraternity, and the American Academy of Cosmetic Dentistry.
When Dr. Kernagis is not in the office creating confident smiles, he enjoys spending time with his wife and two children, especially on traveling adventures. He also loves playing a great game of golf, attending the Tampa Bay Lightning hockey games, and also cheering on the Tampa Bay Buccaneers. Go Champa Bay!
---
Jennifer Wynn Kernagis, DMD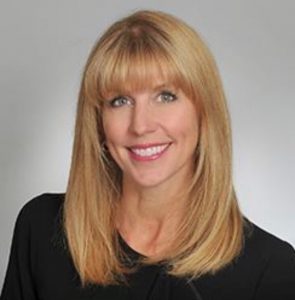 Dr. Wynn prides herself as a native Floridian. Born in Tampa, raised in Plant City and Lithia, she has witnessed firsthand the growth of the FishHawk community. After graduating from Plant City High School, she went on to get her Bachelor of Science degree from the University of South Florida in Tampa. A high school job at a local orthodontist's office shed light on a future in dentistry. She worked as an orthodontic assistant while obtaining her degree from USF. Dr. Wynn went on to spend 4 years in Gainesville where she found it truly is "great to be a Florida Gator." Not only did she receive her DMD degree from the University of Florida College of Dentistry, but she also met her husband, Dr. Richard Kernagis.
Dr. Wynn understands the importance of good communication and enjoys getting to know her patients to better provide their dental care. She continues to stay abreast of the latest advances in dentistry and enjoys helping patients achieve beautiful healthy smiles. Dr. Wynn believes in the value of continual learning and has taken numerous continuing education courses including Invisalign, dental sleep medicine, and digital dentistry.
When not in the office, Dr. Wynn enjoys time spent with family. She and Dr. Kernagis have two children that keep them busy. They also have two dogs to round out their house. Dr. Wynn lives an active lifestyle. She enjoys being outdoors, distance running, and even completed a Spartan race. Dr. Wynn loves to travel and is never shy to tastes a new dish from a great restaurant.
---
Konstantine Lagos, DMD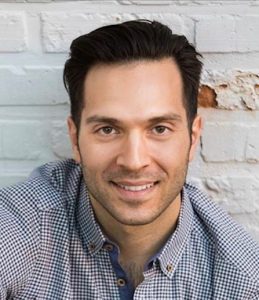 Dr. Konstantine Lagos, DMD has deep roots in the Tampa Bay area. He was born and raised in Dunedin, FL in a Big Fat Greek Family. He is proud of and loves to celebrate and share his strong Greek heritage.  He is a recipient of the International Baccalaureate (IB) Diploma from Palm Harbor University High School and a graduate of Nova Southeastern University's Dual Admission Accelerated 7 -year Dental Program.  Dr. Lagos continued his studies by completing an intensive General Practice Residency from NYU Lutheran Medical Center in Brooklyn, NY where he honed his surgical skills in a hospital setting.
Dr. Lagos' versatility also shines through his dentistry as he strives for beautiful and enduring smiles.  He prides himself in taking time to listen and understand each patient's desires and works tirelessly to keep patient comfort a top priority.  He has far exceeded the average continuing education necessary and continues to elevate his practice to deliver outstanding results for his patients.  He is keen on all the latest technology and loves to incorporate his skills with Invisalign, and photography in his Cosmetic Treatment.
Dr. Lagos enjoys cooking, playing music and singing, theatre, hiking/skiing, and rummaging through old book stores.  You'll probably hear about a new recipe, a recent good book, or maybe even a new commercial/ad he appeared in his spare time.
---
Vladimir Avril, DDS, FIDIA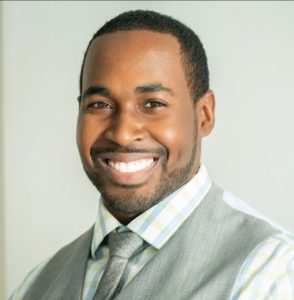 After receiving his Doctor of Dental Surgery degree at NYU College of dentistry, Dr. Avril has been on an endless pursuit to acquire the latest knowledge and techniques to provide his patients with the best care. From placing implants to oral sedation, Dr. Avril is ready to provide you with personalized and anxiety-free care!
Dr. Avril is currently on track to obtain a Fellow of the Academy of General Dentistry, Diplomate status with the American Board of Dental Sleep Medicine, and countless other dental organization awards and accolades.
Originally from Miami, Dr. Avril settled down on the west coast of Florida because of his love for the relaxing atmosphere, beautiful coastline, and melting pot of numerous cultures. Involved in numerous hobbies, Dr. Avril's most passionate activities are traveling and photography. He is looking forward to meeting you and would love to share any tips, recommendations, and experiences with each other.
---
Jyoti Kansal, DDS
Dr. Jyoti Kansal is originally from India. After graduating valedictorian in high school, she earned her bachelor's degree majoring in dentistry from Manipal University, India where she graduated cum laude. She then pursued a Preceptorship Certificate from the University of California, Los Angeles, and Doctor of Dental Surgery (DDS) from New York University College of Dentistry. While in dental school, she was inducted into Omicron Kappa Upsilon, a national dental honor society.
Before moving to Tampa, Dr. Kansal practiced in Lake Mary, Florida. She and her husband are excited to raise their infant in Tampa which offers a perfect amalgamation of a big city and a small town. When not transforming patient's smiles, Dr. Kansal loves spending time with family, cooking, reading, and traveling.
Dr. Kansal likes to keep herself updated with the most innovative developments and techniques to provide the highest level of comprehensive dental care to her patients by attending continuing education courses regularly. She believes in delivering excellent care with a personal touch for all her patients.
---
Mark Farag, DMD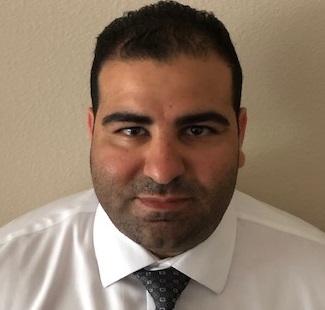 Dr. Farag was born and raised in Lakeland Florida. Growing up, he spent much of his time helping out at his Father's dental practice where he enjoyed being exposed and learning about the dental profession. It is from this experience that he decided to pursue a career as a dentist.
Dr. Farag received his Bachelor's degree in Microbiology and Cell Science from the University of Florida where he was part of the accelerated Dental program and then attended the University of Florida College of Dentistry where he received his DMD. Dr. Farag enjoys all aspects of dentistry and has completed numerous hours of CE in Aesthetics, Occlusion, Implants, and Prosthetic dentistry. He is passionate about transforming smiles and lives.
When not in the office, Dr. Farag enjoys traveling, fishing, and being outdoors with his wife and two children.
---
Elodie Epane, DDS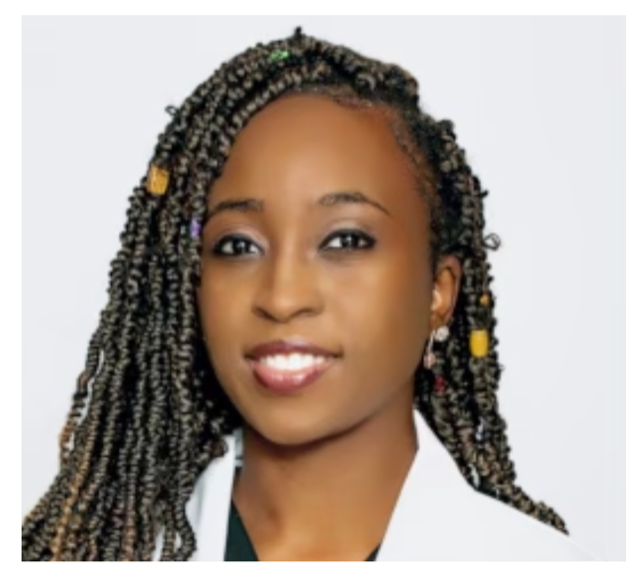 Dr. Elodie Epane was born and raised in Douala, Camerron.At eighteen, she moved to the United States and attended the University of Houston where she graduated with a B.S. in Chemistry and a minor in Biology. Following her undergraduate education, she went on to earn her Doctorate of Dental Surgery at Meharry Medical College. After dental school, Dr. Epane moved to sunny Florida to complete her residency training at NYU Lutheran at LECOM.
Dr. Epane's passion for dentistry is a result of her personal experiences as a child in a country with a non-existing dental health system. She believes that a smile is the beginning of a journey that can have lasting effects. Dr. Epane recognizes that every patient has unique dental goals, experiences, and challenges."It's important to get to know what patient's expectations are, so I can help resolve their problems and work within their budget. My patients and I are a team. I educate them and empower them to take control of the care they receive."Dr. Epane is exceptionally caring, detail-oriented, and always has the best interests of her patients in mind. It is a priority for her to educate each person on the importance of routine oral health care, and her ultimate goal is equipping each patient with a confident smile. Dr. Epane is nitrous oxide certified and is also a certified Invisalign provider.
In her free time, Dr. Epane loves to spend time with her six children and husband. Dr. Epane enjoys reading biblical publications, swimming with the family, and traveling. Additionally, she is a volunteer to a variety of organizations including Better Together as a mentor for fostering families, Grace Community Church in Sarasota, and Hope 4 Kids Dental Screening and Education.
---
Shweta Kokate, DDS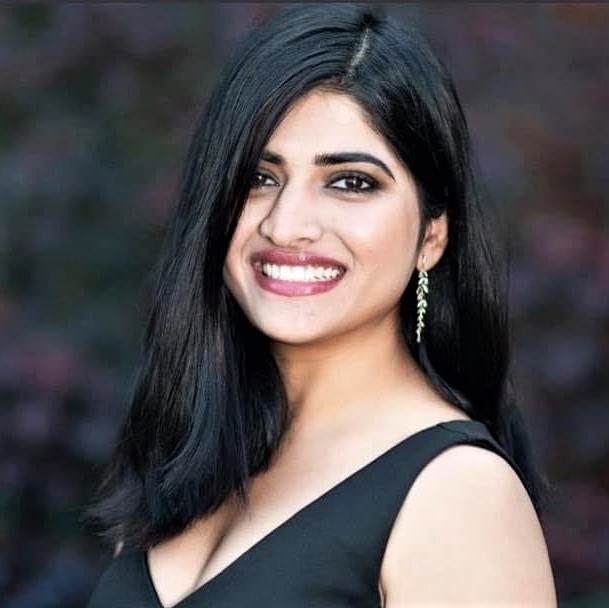 Dr. Shweta Kokate graduated from Virginia Commonwealth University, obtaining her DDS degree with an Advanced Standing program. She emphasizes preventive dentistry using advancing technology in diagnosis and treatments. Well versed in digital dentistry, Dr. Kokate deepens her continuing education by keeping herself updated with the newest technology, techniques, and materials. She is also a certified Invisalign Orthodontic provider. She is a proud member of the American Dental Association (ADA), Virginia Dental Association (VDA), Academy of General Dentistry (AGD).
She has an impressive knack for connecting with people who believe in establishing long-term relationships while providing the state of the art dental services for her patients. Being a lifelong volunteer for medical and dental mission trips, she has served the underserved population while involved with the Mission of Mercy project, smile at Kids, and Special Olympics MOM Projects.  She was able to positively impact lives with outreach projects in Kenya, Mexico, and Spain.
Outside her professional activities, Dr. Kokate has passions for painting and dancing. She is an amateur gardener. She also partakes in adventures like bungee jumping and hiking. She and her husband, along with their two daughters, enjoy traveling and trying different cuisines.