Emergency Dental Care South Tampa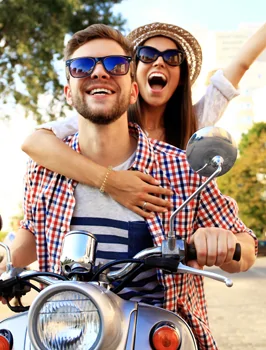 Dental emergencies happen. Whether you've just had a car accident, a sporting injury, a tumble down the stairs, or even just an extremely-and-suddenly painful toothache, you might be stressed about what to do for your teeth.
Dentist Open on Weekends
Your Time Dental in Apollo Beach and Gibsonton is here to help with that very specific need. Because we are open on weekends, with extended hours on Fridays, we're available for emergency dental care, walk-in appointments, and to answer any questions you might have.
Caring for a Dental Emergency
Our office is the place to be when you are experiencing a dental emergency. We can diagnose you, treat you, and get you out of pain without making you wait for standard business hours.
Not only that, but our help starts well before you set foot in the office. Read on for several tips to help guide you through this emergency and relieve some of your stress.
Tip #1: Evaluate the damage to your tooth.

If you have chipped or cracked a tooth, but the damage is small and you aren't in any pain, then we have very good news for you: This isn't an urgent situation!

You will still want to get your tooth seen to sooner rather than later, but waiting until you get off work, can find a babysitter, or manage to find a ride won't worsen your condition.

On the other hand, if you are experiencing a great deal of pain, if the tooth is very broken, or if it has come out completely, call us right away, then follow the rest of the tips listed below.

Tip #2: Store your teeth in milk.

If your tooth has completely come out, it's vital to keep it from drying out. A great liquid for the job is milk. The reason? Because milk has a chemical makeup and fluid pressure that won't cause tooth cells to swell or rupture, and it's easy to access.

If no milk is available, use saliva if at all possible, and only put the tooth in tap water as a last resort.

Tip #3: Don't touch the tooth root.

If your tooth has come out, try to get to our office as quickly as possible and bring the tooth with you. But try not to touch the root of the tooth. Handle it by the crown—which is the biting surface—as you either place it back into its socket or into a bag or cup with milk.

Tip #4: Don't forget to breathe.

Dental emergencies can be very stressful. It's natural for us to worry about what to do, where to go, and how this will affect the other things on our plates. You're not alone.

If you do start to panic or stress out, stand up straight and breathe deeply from your diaphragm. You'll be much better able to navigate your dental emergency if you keep this tip in mind.
Urgent Non-Emergencies
Your Time Dental is more than just an emergency dentist. We offer a number of great dental services. If your dental needs are urgent but not emergencies, that's no reason to avoid calling us. We have late and weekend hours specifically so that you CAN call us when you need to.
Get Emergency Dental Care in South Tampa
If you need to see an emergency dentist fast give us a call, text, or email at Your Time Dental Urgent Care in Apollo Beach, Gibsonton and Riverview FL. We can help you get your dental emergency resolved quickly and effectively!
Related Content